Regional School Unit #74 (RSU #74) is made up of four schools throughout the towns of Anson/North Anson, Embden, New Portland and Solon.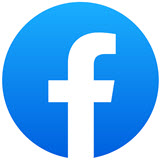 **Find them on Facebook!**

The RSU 74 Board of Directors meet monthly on the first Wednesday of the month (locations rotate). The annual budget referendum is held in June with any State Referendum.
---
Grades: Pre-K - 5th
76 South Main St, Solon, ME 04979
Phone: (207) 643-2491
Grades: Pre-K - 5th
19 Ken Taylor St, Anson, ME 04911
Phone: (207) 696-3100
Grades: K - 5th
56 North Main St, North Anson, ME 04958
Phone: (207) 635-2209
Grades: 6th - 8th
56 North Main St, North Anson, ME 04958
Phone: (207) 635-2209
Grades: 9th - 12th
160 N Main St, North Anson, ME 04958
Phone: (207) 635-2296
(Photo courtesy of RSU #74)
(Back to Top)